I love the whimsical
Krizia animal print sweaters
I bought in Italy for RARE vintage and I confess that I kept one and it is my new #FF@RareVintageNYC Friday favorite. I have been impatiently waiting for the weather to get cool enough to put it on. And hallelujah, that day has arrived!
It is always fascinating to see how trendy vintage can be while not being trendy at all; the word is timeless. Nicolas Ghesquiere for Balenciaga and Ricardo Tisci for Givenchy may have gotten everyone in the mood for animal prints again but Krizia was the original wild child with animal instincts.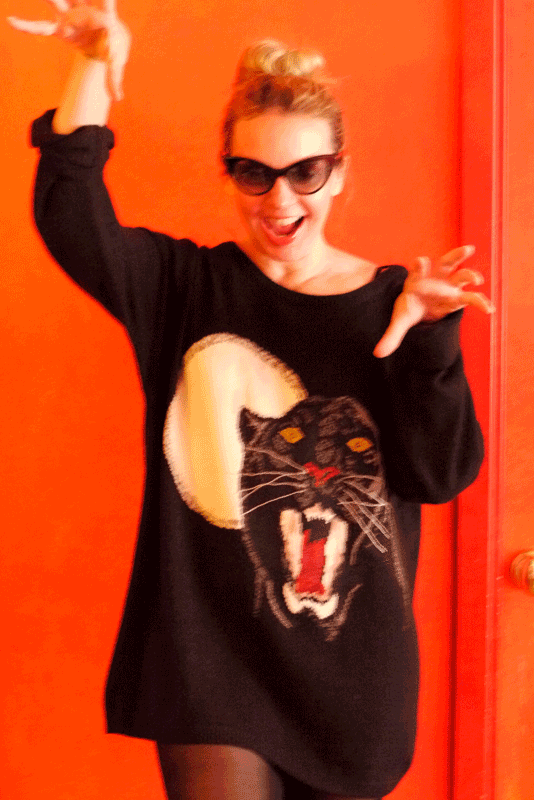 I am feeling very Gaga as you can see: no pants!
Panther sweater: 1980s
Krizia
Sunglasses:
Tom Ford